Nobel Literature Prize winner Bob Dylan famously sang The Times They Are A-changin. Now, not only does it apply to a singer-songwriter winning a Nobel prize in literature, it also, quite oddly, applies to foreign policy. Quite specifically to Pakistan's neighbours who are increasingly moving away from the country that cannot get its act right.
In an exclusive interview to The Hindu's Suhasini Haider, Bangladesh Prime Minister Sheikh Hasina spoke in detail about the impending pressure on her to snap ties with Islamabad and how her country "feels frustrated" with Pakistan due to its export of terror.
Bangladesh has certain sensitivities over the International Crimes Tribunal (ICT of Bangladesh), where Pakistan showed its dissatisfaction with our processes and even raised the issue in their parliament. They started interfering in our internal affairs by making unacceptable remarks. We felt hurt by this, as this is an internal matter for us, we are trying war criminals in our country, and it isn't their concern. There is a lot of pressure on me to cut off all diplomatic ties with Pakistan for their behaviour. But, I have said the relations will remain, and we will have to resolve our problems. The fact is, we won our liberation war from Pakistan, and they were a defeated force. We won the war and freed the country from them, and it is expected that they won't take it so well.

Bangladesh and Pakistan have a bloody history — the 1971 Bangladesh Liberation War saw the Pakistani army ruthlessly and systematically rape lakhs of women and girls and kill the men and boys. Bangladesh executed Islamist leaders (Jamaat-e-Islami's Mir Quasem Ali) on the charges of war crimes. Since then, the two countries have been simmering in mutual anger. The execution, Hasina says, has brought a sense of closure — "it was a national demand… that these people must be tried".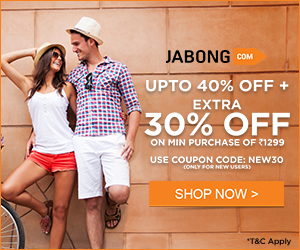 Undoubtedly, India has been a keen player in the relations between the two countries: In a way, it was the partition that started it all. Britain's exit from the country left behind two new land masses — India and Pakistan — and millions of people crossed lines. The 1947 partition also created an eastern wing Muslim-majority of Pakistan, called East Pakistan. Subsequently, a civil war broke out in 1971 and thus East Pakistan transformed into Bangladesh.
Bangladesh has been a key ally for India since then. Apart from being members of Saarc, the Commonwealth, IORARC, BIMSTEC and established diplomatic relations, there has always been a shared history, culture and language between the two countries.
Source From : firstpost.com