COLUMBIA: Government Nikki Haley has developed a national reputation as a racial conciliator who led the charge to bring down the Confederate flag at the Statehouse and guided South Carolina through one of its darkest moments, the massacre at a black church.
Now the 44-year-old American-born daughter of Indian immigrants is about to take her role as the state's healer-in-chief to a world stage, as UN ambassador.
On Wednesday, Haley became the first woman and first minority chosen by President-elect Donald Trump for his Cabinet.
If the Senate confirms her, she could find herself in the awkward position of being the international voice for an administration that has belittled the United Nations, promised to build a wall along the Mexican border and endeared itself to the alt-right movement, even though Trump has repudiated such groups.
Haley may have offered a glimpse Tuesday of how she will approach the job.
"Faith with action and kindness and love will always take us where we want to go," the Republican governor said at Emanuel AME Church in Charleston, where a white man gunned down nine black parishioners in June 2015.
Haley drew wide praise for her leadership after the attack, as she conveyed the state's grief and successfully led calls to bring down the Confederate flag that had flown on the Statehouse grounds for 54 years. The shootings were motivated by "pure hate," she said then, and will "forever change the way I live my life."


On Tuesday, churches across the state honored Haley's request for prayer vigils amid the nearly simultaneous murder trials of the defendant in the church massacre and a white former police officer accused of fatally shooting a black motorist in the back.
Her handling of the racially charged events bolstered her national image, said longtime GOP operative Richard Quinn.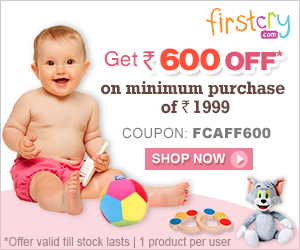 "It became a national example of how you can deal with racial issues peacefully," he said.
Other crises Haley has grappled with over the past two years include historic flooding in 2015, an elementary school shooting last September, Hurricane Matthew last month and wildfires that continue to rage in the state's northwestern corner.
"The one constant is when things we didn't understand happened, the action was people stood hand in hand and loved each other.
They didn't look for someone to blame, or hate. They looked for someone to love and lift people up," she said Tuesday, in calling for the same approach as the trials and the disaster recovery play out.
Born Nimrata Nikki Randhawa in rural Bamberg, South Carolina, Haley was raised a Sikh. She says she converted to Christianity before marrying her husband, Michael, in 1996. They have two children, ages 18 and 15.
Source From : ndtv.com