In diplomacy, the subtext is often as important as the text. As the sixth edition of the annual Heart of Asia Conference came to a close on Sunday, between the comments and declarations, the narrative and the counter-narrative, lay the contours of a new, deviatory foreign policy under Prime Minister Narendra Modi.
A nation's strategic affairs are usually the result of well-curated gradualism. Major shifts are rare unless there is a confluence of circumstances and a strong leadership willing to shake off hesitations of history. At the end of the two-day summit, it does appear that India is on the cusp of a bold revision. Two things are immediately clear.
One, India is no longer coy about its relationship with Afghanistan and sees the Central Asian nation as an important pivot. Two, it is fast recalibrating its historic ties with Russia. We are still a long way away from hearing the last word of an enduring strategic partnership but New Delhi is close to accepting (after staying in long denial) that the Cold War-era bonhomie with Moscow is over. Indo-Russian ties, too, have fallen prey to the sweeping currents of realignment triggered by the end of American exceptionalism and the simultaneous rise of China.


Though major regional and global players met in Amritsar ostensibly to guide Afghanistan through its political and economic transition, in reality Heart of Asia platform was reduced to staging just another boxing bout between India, Pakistan and Afghanistan with Russia trying to play the referee and media in Islamabad and New Delhi in breathless anticipation for resumption of talks. As if that would serve any purpose.
The way the pugilists threw their punches, it became abundantly clear that Kabul and New Delhi now see no point in downplaying the convergence of their strategic and commercial interests. In setting diplomatic niceties aside and blasting Pakistan's complicity in sponsoring terror within its borders and inflicting an "undeclared war", Afghanistan President Ashraf Ghani reflected his growing frustration with a delinquent neighbour. The ferocity of his charge not only laid bare Pakistan's duplicity but also ratified New Delhi's line on cross-border terrorism.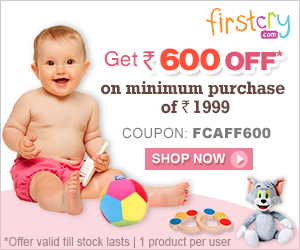 This growing closeness stays true to a trajectory in bilateral relations that saw New Delhi supply Afghanistan with four attack helicopters, the first supply of lethal military hardware to the Afghan National Defense and Security Forces (ANDSF). As a Defenseworld.net article points out, "The first three Mi-24 gunships were delivered in December 2015, before Modi visited Kabul to inaugurate the new Parliament, constructed through India's assistance."
These Russian-made choppers are expected to aid Afghan Air Force in their battle against the Taliban who still occupy 10 percent of territory and is in direct confrontation with Afghan forces for control over another 25 percent of land. Ghani accuses Pakistan of harbouring Taliban masterminds and reiterated before a full house of foreign delegates in Amritsar that were it not been for Islamabad's duplicity, the Taliban wouldn't last even a month.
Source From : firstpost.com