New York: Donald Trump is no ordinary man. He is a master negotiator. The 70-year-old businessman can be ruthless with rivals and plays hardball, these traits were forged during the businessman's 'terrible, horrible' stretch of personal and financial troubles more than two decades ago and have now propelled him to the Republican nomination.
It's the Art of the Spin
In 1990, Trump was near-bankrupt but shrewdly renegotiated the terms of his loans with 72 banks to which he owed money. Trump's real estate empire was crumbling under 3.4 billion dollars in debt. His furious ex-wife Ivana was also demanding 10 million dollars in a messy divorce after news of her husband's affair with Marla Maples. It was, Trump admits in his 1997 book The Art of the Comeback, the darkest period of his life.
However, despite his dog days, Trump projected a glittering public image of success in the face of failure.
"You have to do what you have to do," Trump said, in an interview on Friday with The Wall Street Journal about his hardball tactics then and now. "You have to play weak spots."
"I had some banks that I was negotiating with that were fabulous people," he said. "I also had some very terrible people that I was dealing with, and had I not been more terrible than them, I might not be sitting here talking to you right now."
In The Art of the Comeback, Trump called that low point his "most brilliant period" because he performed under so much pressure.
Creditors restructured his debts over five years, partly because they recognized Trump properties were worth more if the Trump name wasn't tarnished with personal bankruptcy. The banks realised they could recover the 3.4 billion US dollars they were collectively owed if they sold Trump's holdings one by one, waiting until the market recovered, rather than taking possession of the assets.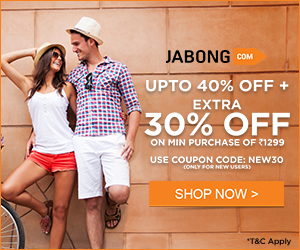 Wilbur Ross Jr., who represented bondholders for Trump Taj Mahal, which sought bankruptcy protection in 1991, saw the Trump brand's value during one of his visits with Trump to the casino. "It was sort of a rock star thing," he recalled. "One woman in a low-cut dress had Trump sign his name on her back," Ross said. The adulation "was much like the reception he is getting now."
"Trump's star power, and the "America First" message that roused an angry electorate, helped him draw more votes than any other Republican primary candidate in history despite a string of inaccurate statements, shifting positions and policy-knowledge gaps," noted The Wall Street Journal.
Source From : ndtv.com