John Kerry came and simply said what India wanted to hear. In three crucial areas of counter-terrorism, strategic ties and visa rules for Indian workers, the US Secretary of State's stance at the end of the second India-US Strategic and Commercial Dialogue (S&CD) — the final one involving the outgoing Obama administration — was music to New Delhi's ears.
Gone was the hesitation of history. Instead, it was a huge departure from the sanitised world of diplomatic statements where every comma is used with caution. Kerry shelved all ambiguities and castigated Pakistan during a joint news conference on Tuesday with Union External Affairs Minister Sushma Swaraj.
Giving a carte blanche to India on its position vis-à-vis Pakistan on terrorism, the US Secretary of State said there cannot be a distinction between good terrorism and bad terrorism and that the perpetrators of Pathankot and 26/11 attacks must be brought to book. It sounded as if Kerry was merely reading out a briefing prepared by New Delhi.
"I made it very, very clear that United States stands in strong partnership with India against all terrorism, no matter from where it comes from, no matter what form it takes. As I said, there is no good terrorists, bad terrorists. Terrorism is terrorism," The Indian Express quoted Kerry, as saying during the news conference.
When Swaraj picked up the topic of Pakistan providing safe havens for terrorists and encouraging criminal networks to operate out of its soil including groups like Lashkar-e-Taiyyaba or Jaish-e-Muhammad, Kerry quickly echoed her line.
Kerry said, "I have recently spoken to the (Pakistan) Prime Minister (Nawaz Sharif) and General Raheel Sharif regarding the need for Pakistan to deprive any group sanctuaries… It is well known that the Haqqani network and others operated out of the western part of the country. LeT, we all know and we all spoke out against, had an impact on India, directly."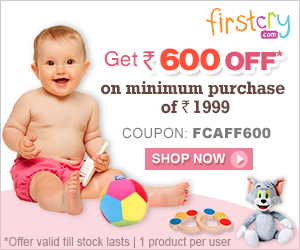 Not just on terror. The Indo-US tango was visible in a laundry list of areas including better sharing of intelligence on terrorists, working towards getting them enlisted by the UN and renewal of tripartite talks between India, Afghanistan and Washington next month in New York. Kerry even advised Pakistan to not feel "isolated" at the resumption of three-way talks which have remained suspended after two rounds in 2012 and 2013, The Economic Times reported.
This was a far cry from the time when US tended to reflexively hyphenate the two South Asian nuclear neighbours. Any nudge for talks from the US invariably tended to put the onus on India which at various times sought banning of it as the only non-aggressive response to Pakistan's cynical use of terrorism. As far as tactics go, it was the lamest of options and Islamabad was only too happy to continue with status quo, smug in the knowledge that sooner or later India would be forced to reopen dialogue.
Source From : firstpost.com