While opposition parties were expected to politicise India's surgical strikes in PoK on 28 September, our electronic media appears to have gone more than berserk. The opposition fears are natural with the approaching elections particularly in Uttar Pradesh where they would not want the NDA government to draw any political mileage having demonstrated a pro-active stance against rogue Pakistan.
So while they support government action, they make direct and indirect suggestions that the strikes were a big hoax by the Centre that has created the adverse prevailing situation. Those media hawks aligned cross-border or with the Opposition including those funded from dubious sources directly or through media houses located abroad continue to play games that certainly are not in our national interests. But they are secure in the knowledge that India is yet to find a solution on how to differentiate between 'sedition' and 'freedom of press' – similar to confusing 'bureaucratic control' over military with 'civilian control' whereas it should actually be 'political control' over the military. So these media hawks are naturally revered by our adversaries.
Then there is this politician famously called 'pole tortoise' who is obsessed with cross-border love, who reportedly consulted a surgeon and surmised that surgical strike implies cutting a limb, crippling the enemy and deterring terrorism but Pakistan's response shows nothing has been cut off or deterred. His conclusion therefore is that these strikes were not 'surgical' but perhaps could have been categorised as 'general medication'. But wait, he has more pearls of wisdom – he says launch pads are used by missiles, not guerillas, who are very mobile and infiltrate wherever opportunity beckons; they are not stationary targets (read like missile launch pads). Apparently, this tortoise could have taught a thing or two to Liddell Hart, Colin Grey and others. The Opposition sure doesn't want the government to gain because of their bold action and stern political message to Pakistan in the forthcoming elections in UP, Punjab and other states. So, they have adopted the policy to praise the military but demand proof — not realizing they doubt and denigrate their own military in the process. But then there are many of those who are prepared to sell anything of the sake of votes.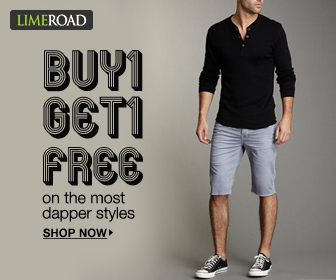 There are others of the same ilk holding important positions that are patronized more by Pakistan and do the latter's bidding. So whatever they say publicly finds widespread mention in the Pakistani media. Take for example the recent exhortations by Delhi CM to release evidence of the surgical raids undertaken by India. This, in the backdrop of the massive disinformation campaign launched by Pakistan, which was not required in the first place if nothing had really happened or rather the cross-LoC strikes had not been executed. But let us examine the demand for release of photographic evidence to prove that the strikes actually took place, which actually amounts to doubting their own military. It is known by and large by now that the above mentioned surgical strikes were monitored by Cartosat-2.
Source From : firstpost.com