This is a welcome step to reverse the economic slowdown
The US' corporate sector has lauded the Indian government for substantially slashing the income tax rate to 25.17 per cent, saying the move will reverse the economic slowdown and will allow global companies a "good option" for growing their manufacturing base in the country.
The government on Friday slashed the income tax rate for companies by almost 10 percentage points to 25.17 per cent and offered a lower rate to 17.01 per cent for new manufacturing firms to boost economic growth rate from a six-year low by incentivising investments to help create jobs.
Finance Minister Nirmala Sitharaman said the reduction in tax rates was done by promulgating an ordinance to an amendment to the Income Tax Act.

"We laud the Government for addressing our longstanding demand for lowering the corporate tax rates. The move will make Indian companies globally competitive and allow global companies a good option for growing their manufacturing base in country," Mukesh Aghi, president of US India Strategic and Partnership Forum (USISPF) told PTI.
"This is a welcome step to reverse the economic slowdown," he said.
Aghi said additional announcements pertaining to lowering of MAT rate to 15 per cent, non-applicability of buy-back tax on select listed companies and limiting the applicability of higher surcharge by making it non-applicable on capital gains on sale of security, including derivatives held by FPIs, will help in re-assuring investors from global economies including the United States.
"USISPF continues to be at the forefront in partnering with the Government of India towards initiatives like these which enhance the ease of doing business in India," he said.
Aghi exuded confidence that the trade disputes between India and the US will be resolved by the time Prime Minister Narendra Modi and President Donald Trump meet in New York for the second time in three days' time on September 24.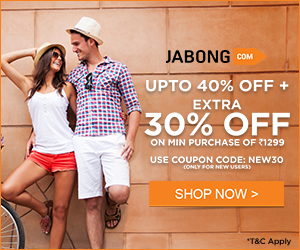 "Absolutely", he said when asked if some of the trade issues would be resolved.
"The gap is not that big. I am confident that by the time when Prime Minister Modi and President Trump meeting New York, a lot of the issues would have been sorted out," he said.
Responding to a question, Aghi said the sentiment about India among US companies was now more mature and more calculated.
"What we are saying is that the investment process in India from US companies is not slowing down. In fact, they're looking at how do we have a backup strategy, especially for manufacturing, China plus one strategy. And India becomes one of the options," he said.
Noting that the bilateral trade now is $142 billion, he said it was experiencing a double digit growth, despite all the disputes.
Source From : business-standard.com