The agony and ecstasy of being a member of the exclusive Nuclear Suppliers Group (NSG) was brought home to India on Monday afternoon when China said that the question of India's membership was not even on the agenda of the NSG meeting on Thursday and Friday in Seoul.
The next 72 hours are crucial. Prime Minister Narendra Modi will extricate himself from the asanas performed with 32,000 others at the International Yoga Day in Chandigarh to fly two days later to the Shanghai Cooperation Organisation meeting in Tashkent, on the margins of which he will meet Chinese President Xi Jinping.
Modi is eyeball-to-eyeball with Xi, and according to one government official who spoke on the condition of anonymity, "he has refused to blink."
Modi will push India's application with Xi, just as Foreign Secretary S. Jaishankar did with the Chinese Foreign Minister Wang Yi in Beijing last week. If the Chinese leader doesn't agree, it will be clear that he doesn't want to see another Asian nation, India, on the same high table along with the world's most powerful nations, including itself.
On Sunday, External Affairs Minister Sushma Swaraj told the media that she was hopeful India would become a member. She said China was not against letting India in, but was more concerned about the violation of rules and regulations and criteria that had established the NSG as the world's most powerful decision-making body on nuclear matters.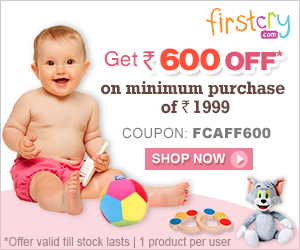 Swaraj was certainly being kind to the Chinese, according to them their own much-vaunted cultural prerogative of "saving face," especially in front of an international audience.
After all, none other than the Americans have launched a campaign to get India into the NSG, with both US President Barack Obama and Secretary of State John Kerry working the phones requesting all 48 NSG members to fall in line. Swaraj has spoken personally to 23 Foreign Ministers out of those 48 and Prime Minister Modi's recent trip to the US, Switzerland and Mexico was an exercise in telling the group's small and middle powers that they must acknowledge that India's time has come.
But Swaraj's comments didn't have much effect on the Chinese. At her press conference in Beijing on Monday afternoon, Chinese Foreign Ministry spokesperson Hua Chunying said, "The inclusion of non-NPT members (like India) has never been a topic on the agenda of NPT meetings. In Seoul this year, there is no such topic."
Member countries, Hua added, were not only divided about India's membership, but about including any country which had not signed the Nuclear Non-Proliferation Treaty (NPT).
Certainly, India considers the NPT a discriminatory treaty, because none of the five nuclear powers – who are also permanent members of the UN Security Council – have not signed it. India believes the time has come to revamp and make more representative the world's security architecture, which remains a lamentable manifestation of what the world looked like after the Second World War.
Source From : ndtv.com