After the uproar that Ringing Bells created with its Rs. 251 smartphone, there is another company that has now cropped up to compete with it. An unheard-of company called ChampOne has listed a smartphone called ChampOne C1 on its website, with a price tag of Rs. 7,999. The company is launching the smartphone at Rs. 501 in its first flash sale on September 2 – for which registrations are now open. Well, sort of.
The website looks shabby at best, and the registration button is inactive. The company has put out a disclaimer citing "payment gateway" difficulties, and says that registrations won't work for the next 24 hours. However, it says that the smartphone will be sold through the 'Cash On Delivery Option' so we don't see why they even need a payment gateway. Some reports point to a registration fee, which in itself seems fishy.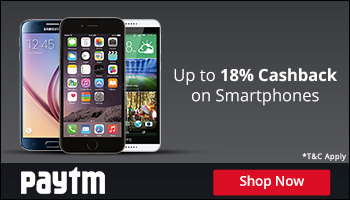 The Jodhpur-based company has listed a toll free number, and two other phone support numbers. All our calls went unanswered, while one of the numbers was switched off. ChampOne appears to be one of the numerous startups that have recently started sprouting up in India, looking to make headlines by launching smartphones at incredible prices. The first amongst the spate of firms was Ringing Bells, and while the company is finally delivering its first smartphones, other firms appear to have fizzled out before launch. We advise all readers to stay away from deals that seem too good to be true from brand new companies without a service history or a reputation to lose.
Source From : ndtv.com